Product Description
DEFIANT-X
FIT
ARAI IS THE ONLY COMPANY OFFERING MULTIPLE INTERIOR-FIT SHAPES TO BETTER ADDRESS THE INFINITE VARIETY OF RIDERS' HEAD SHAPES AND SIZES.
No one pays more attention to the subtle variations and infinite possibilities of the human head shape than Arai. Why? Because it's the secret to getting the best comfort and fit.
So for more than three decades, Arai has pioneered different shapes – and even different proportions within those shapes – in our various helmet models, working to offer a better fit for more people.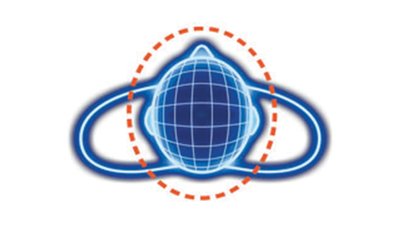 The Defiant-X has Arai's INTERMEDIATE OVAL (IO) interior fit shape.*
*A Helmet needs to be tried on in order to determine a proper fit.
---
---
DEFIANT-X
FEATURES
PB-CLC SHELL
Peripheral Belt construction born from F1 technology. The PB-cLc shell features technology developed in the highest level of racing in the world: F1. The Defiant-X shell is constructed from the layering of many materials with proprietary adhesives which allow for a larger eye port. Protection is further enhanced by the Super Fiber Belt that strengthens the shell like the bands of a barrel. This distinct belt resists the widening of cracks encountered in an impact while evolving our most advanced shell in strength, weight, and protection.
MOUTH VENT AND EYE-PORT VENTILATION

To enhance the strong shell design, the open-close shutters are placed inside of the helmet. Air can flow over the mouth for a demist function by opening and closing these shutters.
To further enhance internal airflow, air channels originally designed for the Corsair-X were borrowed and updated and connected to new exhaust ports on the chin bar. This increased airflow reduces fogging potential and increases rider comfort.
DUAL FUNCTION FRONT DUCT

When open, air flows freely into the helmet. When closed, the QVF-2 Duct prevents air from entering and functions as an exhaust duct, allowing hot air to be pulled from the helmet interior.
REAR DUCT
The upper QVR-2 rear duct has three vent holes controlled by a single sliding gate. When open, air is pulled from the helmet interior. Additional side and neckroll exhaust ports keep the back of the head comfortable by removing hot air as well.
ANTI-MICROBIAL INTERIOR
Featuring our anti-microbial material, using a low acidic fabric to help maintain a balanced pH level with the skin. It is also odor resistant helping the helmet stay fresher, longer in between cleanings.
5MM PEEL-AWAY CHEEK & TEMPLE PADS

Arai's exclusive 5mm peel-away surface pads on both sides
of the headliner and in the FCS® Cheek Pads give you the option of 5mm more of interior width if needed (minimizing the need to purchase optional thickness pads). Yet another level of fit customization no other helmet brand offers.
FIXED CHIN CURTAIN

Larger and helps to block out wind noise and control airflow efficiency under the helmet by creating a low-pressure zone in the mouth area, helping to draw breath out of the helmet. Made with water repellent materials it helps block rain and will not weigh down with water.
PRO SHADE SYSTEM COMPATIBLE
This model accepts the optional Pro Shade System.
Product Videos
Product Reviews